For believers, the Lord says, Ask & You shall Receive. So we are asking for a man who did such a selfless act on June 8th and possibly saved the lives of so many, by putting himself in the line of fire that day.

In case you're wondering who Joseph Wilcox is, think back to just about 1 year ago, a gorgeous sunny Las Vegas day.

Two officers were eating their lunch at CiCi's Pizza when two deranged individuals walked in and shot them, point blank, in the head. They proceeded to the nearby Wal-Mart, where the man fired one shot in the air and declared "This is a revolution".

When everyone ran out of the building in fear, Joseph did not. He ran to the danger, in hopes to save one or maybe countless lives. He put his very life on the line in order to try to stop the killers, and unfortunately, he was killed doing so, by a cowardly woman who shot him in the back as he was about to take out the threat.





Powered by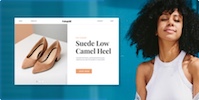 Create your own unique website with customizable templates.