One of the many things I do outside of 1MMAGC is to up-cycle, refurbish, and sell furniture and fun vintage items. I got into redoing furniture because I love and appreciate real wood furniture. If you set foot in many furniture stores today, they appear to lack quality solid wood pieces. So I started buying pieces of mid-century and antique furniture to re-purpose or if they were in good condition just clean up and save. This DIY focuses on one piece of furniture that I decided to add a secret area into as an afterthought for a client.

Now as a disclaimer, we want to make sure that we stress the importance of securing guns in the home properly and not leaving them out for little hands to find. This piece of furniture does NOT have a lock on it. I have looked at pieces that have a lock and some that do not. If you have kids in the home, or expect to have a lot of children around, please make sure guns are locked up and not within their reach. I say that to stress that if you are going to change a piece of furniture into a hidden storage area for firearms, be very aware of your children's abilities to get into things, or to find things. With that being said, I want to show you a piece I created for a client with the added storage as just another idea. You don't necessarily need to store a firearm in it, but I did it to see if it would work and put my own unique spin on spots to hide things in furniture.
I picked up this mid-century side table that had a very and I mean very heavy marble inlay top. (the marble has been removed as I am prepping to paint the table). Disregard my kitchen table workspace as it is freezing outside and my kitchen and living room have become the workspace.





I used a satin paint with a finishing wax over it to protect the surfaces.




As you can see, there is that long middle piece that holds the base of the table to the top. I decided to add short bumpers with material I had on hand to create a space to hide things under the marble top. There is more room under there than I thought, and this spot could actually accommodate 2 full size hand guns. The one I have pictured is a full size 9mm M&P.



When all is said and done, this table is a very inconspicuous place to hide things. It is definitely NOT your normal hiding spot. The top is super heavy and fits within the wood so it can't be picked up from the top. In order to pick up the marble you need to do so from underneath. The table also sits low enough and will not be able to be pushed over easily. I did end up painting the inside area black as well so the piece flows better. If storing something I would further suggest adding some fabric or lining to have a little softer buffer for items. I did not add that to this piece.

Here is the finished product. If you modify any furniture and make a cool piece for hiding items, share it! I would love to see creative ways you have modified furniture for the same purpose!


Powered by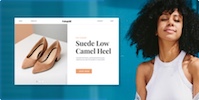 Create your own unique website with customizable templates.