I don't know if any instructors teach this (or anything like it but worded differently) and I WISH my carry permit instructor would have told me this. It's something I had to learn during the two years I've carried a firearm and however long I've carried knives and other tools of self-defense.

If you're carrying any tool of self-defense, you're compromising. There is always a rifle with better capacity and ballistic performance than any handgun, and there's always a tiny pocket knife that's more convenient to carry than any rifle. Your small pepper spray could have a better capacity/range, and your big pepper spray could be easier to slip into a pocket. Then there's the "I just like/don't like" it X-factor.

The Carry Compromise is like multiple layers of Swiss cheese. Each layer has holes in it. Some layers have more or fewer holes or holes of varying sizes. The goal is to stack the layers in such a way that you cannot see all the way from the top to the bottom. This is why many people who carry tools of self-defense also train to fight without them; there can be a situation in which you must respond without lethal force.

There are literally thousands if not millions of combinations of firearms (and ammunition and holsters and modifications), knives (and steel types and blade shapes and sheaths), and even empty-handed combative techniques. It's overwhelming at first, but it does get easier as you go along.

One of the main compromises is whether or not you want other people to know you're into the "self-reliance culture." Hiding that lifestyle can be more difficult than you think; if you conceal a handgun on your person but have pro-gun stickers on your vehicle, then do you really conceal carry? One might even say the only way to make sure nobody knows you carry is to purchase all your tools and gear online or a few towns away from the ones in which you live and/or work. The double-edged sword to this is that, should the unimaginable happen, you look as much like a victim as everybody else around you.

If you don't mind people knowing you're into the culture, then your options open considerably. The eminently useful "tacticargo" pants can make it into your wardrobe. Firearms can move from your pockets and ankles to your belt. You may even consider openly wearing your firearm.
There are about 7 billion people on the planet. If have of them are adults, then there are 3.5 billion different people in need of a compromise. Factor in the thousands (if not millions) of combinations of tools and gear, and you have an impossibly complex equation that CANNOT be done for you by any instructor, family member, or politician. You must make your own choices.

If you've been working on your Carry Compromise for a while, sound off in the comments. If you'd like some help with yours, feel free to ask questions. The culture should be -- no, NEEDS to be open and inviting.


Powered by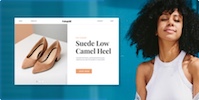 Create your own unique website with customizable templates.