We at 1MMAGC are deeply saddened to hear about the tragic accident involving Jamie Gilt and her young child.

Just as the rest of you, we only know the specifics which have been shared in the media coverage of this incident. It has been reported that Gilt, who is a pro gun advocate, as seen on social media sites as Jamie Gilt for Gun Sense, was accidentally shot and wounded by a negligent discharge when her four year old son found and fired a handgun from the backseat of the t

ruck she was driving.

It is with heavy hearts that we must use this tragedy as a reminder that firearms are tools which must be respected at all times. There is no excuse for leaving a firearm loaded and accessible to someone who is not properly trained to use it.

No matter which side of the fence you come down on in the ongoing debate over our second amendment protected right to bear arms, we all have a responsibility to keep ourselves and those around us safe. When we choose to exercise our rights we are taking responsibility for not only the firearm and every single round within it, but also each life that could be effected by a single moment of distraction.

Our hearts and prayers are with Jamie and her loved ones as she recovers. But, even more so, our hearts and prayers are with her young son who will undoubtedly carry that moment with him for the rest of his life. A moment that could have, and should have, been prevented by the due diligence that all gun owners are responsible for.

As mothers ourselves, we can only imagine the aftermath of this and the affect it will have on this family for the rest of their lives.

That is a burden which is avoidable, and that makes it all the harder to bear.

Please, we implore you, ensure that your firearms are inaccessible to those who are not trained to use them. There are countless gun safes, trigger guard locks, and holsters on the market. Utilize them. Oftentimes, your local police and sheriff departments will even give you trigger guard locks for free if you only ask.

There is no excuse for being irresponsible with a firearm.
Powered by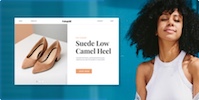 Create your own unique website with customizable templates.