Exercising generally stinks. Some find joy in it, but not me. However, I am a "fluffy" individual and thus at greater risk for heart disease than if I weighed 100 pounds less. So exercise is something I must do.

I may not be blessed with a metabolism to rival The Flash (seriously, abs while in a coma), but I *am* blessed with space to safely shoot a handgun on my property. I love shooting handguns, so I figured why not try combining handgun shooting with exercise.

Spoiler: I've lost ten pounds.


I begin my workout by hydrating. Yes, water is very important, especially in the hotter-than-something-that-is-uncomfortably-hot weather here in the Southeast. Then I do a little light stretching and head outside to my makeshift range. It's usually a nice idea to lay down a tarp when doing this; you never know when a sharp rock is hiding in that otherwise soft grass.

I begin holstered (a good holster is a MUST) and do burpees with a jump after standing. My one modification? When I land, I draw and fire two rounds into a target. Repeat until magazine is empty. Note: It's a good idea to only load ten rounds the first time. A lot of people have issues with exercising because they overdo it once or twice and never stick with it. Take it easy starting out.

After slide lock, I take a breather by changing the target to a fresh one. After a leisurely reload (two rounds in this magazine, four in the next), I take a little jog the 8th of a mile of my driveway. When I return, jogging, I fire two rounds for accuracy, reload, and fire two rounds for speed. Take a breather here to hydrate some more and change your target one more time. You'll also need to reload; the number of rounds is determined by how long you plan to hold the upcoming pose.

This is where the tarp really comes in handy. I lie down, feet towards the target and hands covering my face similar to how one might defend one's face from an attack. I plant my left foot on the tarp with my knee up and right leg down, draw, come ***OVER*** my right leg with the muzzle parallel to the ground (rules two and three, folks), bring my right knee up, aim at the target, and empty the magazine slow-fire. This pose is similar to a crunch, and my tummy muscles hate me for it.

That's all for my usual workout. It uses minimal ammo while somewhat simulating the cardiovascular stress of how a self-defense situation can be. Please collect your brass and targets as well as the tarp when you're finished. Nothing ruins a range like junk on it. Additionally, wash your hands. Shooting can cause exposure to lead, which can be dangerous.

Powered by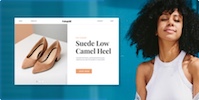 Create your own unique website with customizable templates.