VIA NRA-ILA

Current federal law guarantees the right of law-abiding persons to transport firearms between two locations where they have a legal right to possessand carry them, regardless of state or local laws that would otherwise apply. The firearm must be cased or otherwise not readily accessible. Unfortunately, anti-gun local officials are using overly restrictive state licensing laws to harass and prosecute travelers who have made every effort to comply with the law, resulting in seized guns that are sometimes never returned, delayed travel, legal fees, and sometimes even unnecessary guilty pleas.

H.R. 131 would ensure the law has the effect Congress intended when it passed more than 25 years ago. Specifically, the legislation would make clear that transportation of both firearms and ammunition is federally protected, as well as expand the protections afforded to travelers to include "staying in temporary lodging overnight, stopping for food, fuel, vehicle maintenance, an emergency, medical treatment, and any other activity incidental" to the trip. Additionally, the bill would place the burden of proof clearly on the state to show that the traveler failed to comply with the law.


1MMAGC fully supports H.R. 131, and we urge you to contact your representatives either by phone or email and ask them to cosponsor H.R. 131

Contact your representative by phone at (202) 225-3121


Contact your representative using NRA-ILA "Write Your Representatives" tool

We also ask you to contact Congressman Griffith Via "Facebook" or send him an "E-Mail" and thank him for his leadership on this important issue.

Powered by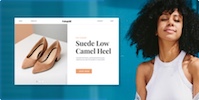 Create your own unique website with customizable templates.