Sadly, cases of "Swatting" - the act of tricking an emergency service into responding based on the false report of an ongoing critical incident - a dangerous and costly stunt that's causing a lot of trouble, seem to be on the rise.

911 AUDIO TAPE:

Operator... 911. "What's your emergency?"

Caller: "I've got two people held hostage. And I am armed. And I will kill these people. I will shoot. I'm not afraid. I will shoot and then I will kill myself. 'Cause I don't care. Do you understand?"

This was the audio from a 9-1-1 call placed by a 14-year-old phone hacker in Massachusetts using ID Spoofing technology to make it appear as if he's calling from the victims' home.


Cases and cases of "Swatting" can be found in a Google search, and you'll mostly see results mimicking the case above, a teenager pulling a dangerous and stupid prank. Although some were political in nature (who knew?), what seems to be a trend among teenage gamers is taking a new spin, and now targeting gun owners.

According to BearingArms.com, "

That Moms Demand Action supporters regularly call for SWATting on the group's official Facebook page is very notable, considering that the administrators of the page regularly and ruthlessly purge the page of any views that do not comport strictly with their beliefs."

Another BearingArms article states "

You might think that after the high-profile deaths of two people in an Ohio Walmart due to a man grossly exaggerated the actions of an innocent man in a 911 call that Moms Demand Action gun control supporters might refrain from promoting the idea of SWATting for a while. For those of you unfamiliar with the term, SWATing is the practice of making false or grossly exaggerated 911 call in hopes of creating a violent response by police officers who think that they are responding to a violent crime in progress, such as a murder or active shooting scenario."






---

Now, again, case after case, time after time, you can simply scroll through "Moms Demand's" facebook page and see this type of behavior. This morning, a new case prompts me to ask if it isn't somehow inspired by another anti gun advocate.


"I don't give a **** about what you have against me online," Peters says. "Your gripe is with me, so let it be with me. Do not involve my family in any way shape or form. They don't deserve that. He's 10 years old, and he had 10 police officers pointing a gun at him, because he was at the door,"


In closing, 1MMAGC would like to remind Moms Demand Action and their supporters that "Swatting" is dangerous. It is illegal. It affects more than just the person you have an issue with. Your gripe is with us, and us alone. Do not involve our family and subject them to this type of attack.

Powered by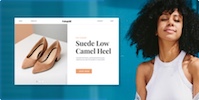 Create your own unique website with customizable templates.