| | |
| --- | --- |
| | Hello! I work at the gun counter of a large retail store, and I hear a bunch of stuff often. "Do you have any .22's? No." "Where's the restroom? Across the store, next to Fitness." Those are the two most common questions I get. This series will chronicle more of the questions I get as well as the answers I give, which I'm told are sometimes humorous and usually informative. Here's the first one. |

"I'm looking for something for home defense." My answer: Go to a hardware store, get some shovels, and build a moat. The only way to defend your home is to keep the intruders out of your home in the first place. Once they're inside, you lose.

If that's not feasible for you and you'd like a firearm for personal defense inside the home, then I can possibly help you. However, I should advise against moving through your home in search of an intruder unless absolutely necessary. Most of the time, you're not wearing body armor. You also don't have similarly-equipped friendlies following you around. I suggest leaving that to law enforcement when they arrive. You *have* factored calling 911 into your home defense plan, correct?

(About 90% of my customers will pick this time to say "Wow, there's a lot more to personal defense inside the home than I originally thought." And that's a good thing. Anytime I can dispel the myth that guns are magical talismans that ward off evil, I will do so.)

If you live alone, then you may consider only owning one firearm for personal defense. This can be your daily carry handgun if you so choose, though long guns are almost always more effective than handguns when it comes to causing wounds. I suggest anything from a pump-action shotgun to a semi-automatic rifle, but that is really up to you and your budget. Personal defense inside the home has been successfully achieved with nothing more than a bolt-action rifle, though the thought of quick follow-up shots sounds smart to me.

If you do not live alone, then two guns could serve you very well; a handgun is easily maneuverable through your home while you collect your family to your safe area, and a long gun pointed at the door of said area gives much better chances of a one-shot-stop than almost any handgun.

Whatever you choose for personal defense inside the home, please remember that you are responsible for everything your bullet touches. To that end, a flashlight is almost a necessity for any kind of target identification.

Something often overlooked: Keep your car keys on your nightstand. If someone breaks in, activate your car alarm. This will let them know you're awake and likely cause them to leave due to unwanted attention. Additionally, this will help the police find your home.

Stay safe out there.


Powered by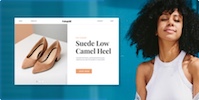 Create your own unique website with customizable templates.