**NOTE: This was submitted to us by someone who wishes to remain anonymous, due to what they have shared. However, they felt it was important to do so. Also, there are details, that may be disturbing to some readers.**

Let me start this off by stating some facts about what I'm going to share with you. I have purposely not included any links, sites, or potentially traceable facts from what your about to read, but for all intents and purposes the following account of what happened will be as accurate as possible. I have done this strictly to protect my family's identities, after reading about what happened to me and my family hopefully you will understand why.

I know that a lot of you will dismiss this as propaganda or fiction after reading it, and even more of you won't want to believe that anything like this could ever happen except for in a movie or a nightmare, and that's fine, everyone is entitled to their own opinion and some things are just too hard to digest. I don't even want to believe it or accept it sometimes, but that doesn't stop it from haunting my thoughts, memories, and my nightmares. Even though this happened several years ago it is as fresh in my mind as if it happened yesterday. If any part of what your about to read disturbs you I am truly sorry.


I suffer from severe insomnia; I have ever since about high school, so I'm up during the night quite often and most of the time I lay on the couch so I won't keep my wife awake. This night was no different, I found myself awake and unable to fall back sleep at about 3am, so I went out to the living room to quietly watch TV, being careful not to wake my wife who was three months pregnant, and my two daughters, ages 5 and 7. As I reached for the TV remote I thought that I heard voices or something odd outside my living room window, so as anyone would do I peeked out through the drapes to see if I was just hearing things, unfortunately I wasn't. There were three people outside my house, and since I lived in a rural area I felt that something was terribly wrong. I grabbed the phone to dial 911 as I went to grab my pistol and wake my wife, the phone lines must have been cut because there was no dial tone and my cellphone was in my work truck. My heart sank and I felt helpless as I realized something terrible was about to happen and I couldn't even call for help.

I quickly handed my wife the shotgun and had her barricade herself in our daughter's room just as they started trying to kick in the front door. I crouched in the hall with my pistol and yelled for them to stay out of my house and that I had a gun, but it had no effect, it did not stop them, it had only alerted them to my general location in the house. After they gained entry they proceeded directly towards me, as soon as I saw someone round the corner entering into the hall I started shooting. Somehow I was able to strike two of them in the chest before a bullet struck me in the left shoulder. I hastily emptied the rest of magazine only to wound the third, but it was enough to make him miss with his remaining shots and flee. The pause had only lasted a second or two at most when I remember hearing shots from behind me just before I lost consciousness. A fourth person had come in the sliding glass door in the rear of the house during the shooting and had shot me three times in the back, as he attempted to kick in the door to my daughters room my wife shot through the door killing him instantly. After the first shots had been fired our closest neighbors had woke and had called 911, it took almost 25 minutes after everything was over for the state police to arrive, and almost 30 minutes for the medivac to arrive to save my life. Thirty minutes of my wife and two girls holding me thinking I was going to die. Thirty minutes of not knowing if it was over yet.

I spent six months in the hospital, four surgeries, and almost a year learning to walk again. My two girls have had years of therapy and still to this day have night terrors. My wife and I now still have a hard time sleeping, but are doing fine with our now three girls.


The man who fled wounded was arrested later that night in the hospital and upon further investigation was shown to be somewhat of a high ranking gang affiliate that was part of an ongoing investigation; he is currently serving three life sentences without the possibility of parole. That night was supposedly an initiation night for one of them according to the investigation that had followed. It was presumed that their plans were to subdue us, kill me, rape and kill my wife, possibly do the same to my two girls, and torch the house to cover their tracks. The one who was suspected of being initiated was a fourteen year old boy. He was pronounced dead at the scene with two others. I asked the investigating officer what I did to become targeted like this. His reply………nothing!


I was advised of the likelihood of retaliation for this incident, and because of who was involved no statement was given to any news or media outlet, even though my wife seems to remember something on our local news about it.

This has been the first time since that day that I have ever really shared this with anyone other than really close family and friends. I have decided to share this now because of what's been happening in this country with the talk about gun control, and because a really good friend of mine told me that people really need to know what happened. Some of your comments even have me concerned about this country's future and our safety. A lot of people think that guns are rarely ever used for self-defense, and maybe their right, maybe my instance was extremely rare, I really hope so. I couldn't fathom the possibility that there could be more animals like those that forced their way into my home that night left in our society, but I'm unconvinced that there is not. Until the day comes that there is no evil left in this world, the good will need the proper tools to defend themselves against those who are evil. For those of you that have guns and/or carry, train and train as often as you can, even if it's just training videos off the internet, and have your spouse and even your children train with you. For those of you that are for gun control, please make sure the laws you are pushing for will actually keep guns out of these animals hands and not inhibit law abiding citizens from defending their loved ones.



Powered by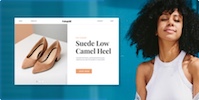 Create your own unique website with customizable templates.