A home defense firearm should be the last thing one considers when planning out a home defense plan. That sounds kind of odd coming from a 2A advocacy group doesn't it? Actually it isn't. As firearm owners we know that the firearm is the last resort in a defensive situation, it is the "nuclear option" to exercise when all else has failed. The old saying goes "An ounce of prevention is worth a pound of cure" and in this post you'll get some tips and pointers from a soldier's & a police officer's perspective on how to work the prevention side… on a budget.

Every defensive position (and your home is one) should have defense in depth. This means multiple layers starting from the furthest point out (your property line) up to where you are currently reading this article. In between the property line and your person, there should be things that would dissuade someone from choosing your home as a target. They can either make it difficult to access your home, or make your home unappealing to a criminal so they look elsewhere to score.

For your property line, you can consider a fence. The proverbial "white picket fence" serves as a deterrent to the casual criminal who is out looking for a home to rob. It places a barrier that (s)he must cross to get to your home and restricts entry/exit to a single point usually directly in front of the house. This is the most expensive (outside of a firearm) thing I will suggest throughout this article.

Perimeter lighting is also effective. Even inexpensive solar "stick" lights can provide illumination to the area around your home. Criminals prefer (by and large) the darkness to operate in and by illuminating your property line, it may cause them to pass over your residence.
For your front lawn, consider getting an alarm company sign. Sure you can go for the full on alarm system, and that is a definite plus, but I am writing this for those of us who don't have the 500 bucks or so to spend. The objective is to cause a criminal to look at your home and say "Nope- gonna go somewhere else". Simply having the sign pus the idea that your home is on central station monitoring and that as soon as he trips it, the police would be on their way.

Moving inwards the next item to look at would be shrubbery close to the house. Yes- shrubbery. Large and/or overgrown shrubs provide a place for a criminal to conceal themselves and allows a criminal to work out of the view of people on your street. Big shrubs look pretty and can increase the value of your home, but when you are considering hardening your home, shrubs should be well trimmed. Another option is to plant shrubs that nobody in their right mind would want to be around. Cactus or Spanish Bayonet plants (where appropriate) will dissuade just about anyone from using them as concealment. In colder areas, holly trees (kept to shrub size) or other prickly plants can be used.

Motion detector lights are also a good thing to have on your home. Illumination is a criminal's bane so installing lights on the exterior of your home is always a good thing. Set the motion detection to only pick up movement over 2 feet (so your local raccoon raiding your trash doesn't keep them burning all night).

Simulated security cameras can be used in conjunction with lighting. The criminal doesn't know if the cameras are real or simulated but the do know they don't want to be on video. The purpose here is to get the criminal to choose an easier home to break into rather than spend a bunch of money.

Ground floor windows should be of good construction and in good repair. Lock the windows while you are away from the house so a robber would have to break the window to gain entry. Breaking glass is loud and can attract the attention of neighbors and criminals are aware of this. Doors should be solid core wood or steel clad and be equipped with a deadbolt lock and a peephole. Keep the deadbolt locked, even if you are home. Doors are a primary route for criminals to enter the home and a solid wood or steel door without glass and deadbolted presents a significant obstacle to the enterprising robber. Having the peephole allows you to look out and identify whoever is at the door without opening it and allowing an easy entry route into your home.

Inside the home, consider getting yourself a loud dog. While large working breeds such as the German Shepherd, Malinois, Rottweiler or Doberman are best (as they can be trained for protection), even a small yappy dog who alerts to strangers in the vicinity provides a significant deterrent to someone looking to break into your home. A barking dog lets the criminal know that you are aware of something out of the ordinary is going on and can also attract the attention of neighbors. Of course having a working breed dog staring out the window the criminal is peeking into will cause all but the most determined (or most stupid) of burglars to go elsewhere. Not many people want to tangle with a 100 pound German Shepherd protecting its territory or family! Great dogs can be found at the pound as well as breed specific rescue groups. You're saving a life, spending the cost of a couple meals at McDonalds, and getting a fuzzy ball of love & kisses that will lay down it's life in your defense. Win-Win! (Yes I was a K9 officer- can you tell?)

The last item is a firearm for home defense. While they are beneficial, they are not magic wands. They are the last step, the last resort for when everything else has failed. They do allow you to defend yourself when all your preventative defenses have failed but we also realize that firearms are not for everyone. I do encourage everyone to at least give the shooting sports a try and to become proficient and comfortable enough to purchase their own. It is always better to have it & not need it, than need it & not have it!

I won't delve into the whole handgun / shotgun / carbine debate on the "best" home defense firearm as that is a very personal choice and would take up more space that the Moms here allow me to have! If you would like assistance and direction on making the choice of firearm to keep in your home, reach out to the 1MMAGC staff and they will be happy to point you in the right direction.

- Mr. Decker



One of the many things I do outside of 1MMAGC is to up-cycle, refurbish, and sell furniture and fun vintage items. I got into redoing furniture because I love and appreciate real wood furniture. If you set foot in many furniture stores today, they appear to lack quality solid wood pieces. So I started buying pieces of mid-century and antique furniture to re-purpose or if they were in good condition just clean up and save. This DIY focuses on one piece of furniture that I decided to add a secret area into as an afterthought for a client.

Now as a disclaimer, we want to make sure that we stress the importance of securing guns in the home properly and not leaving them out for little hands to find. This piece of furniture does NOT have a lock on it. I have looked at pieces that have a lock and some that do not. If you have kids in the home, or expect to have a lot of children around, please make sure guns are locked up and not within their reach. I say that to stress that if you are going to change a piece of furniture into a hidden storage area for firearms, be very aware of your children's abilities to get into things, or to find things. With that being said, I want to show you a piece I created for a client with the added storage as just another idea. You don't necessarily need to store a firearm in it, but I did it to see if it would work and put my own unique spin on spots to hide things in furniture.
I picked up this mid-century side table that had a very and I mean very heavy marble inlay top. (the marble has been removed as I am prepping to paint the table). Disregard my kitchen table workspace as it is freezing outside and my kitchen and living room have become the workspace.





I used a satin paint with a finishing wax over it to protect the surfaces.




As you can see, there is that long middle piece that holds the base of the table to the top. I decided to add short bumpers with material I had on hand to create a space to hide things under the marble top. There is more room under there than I thought, and this spot could actually accommodate 2 full size hand guns. The one I have pictured is a full size 9mm M&P.



When all is said and done, this table is a very inconspicuous place to hide things. It is definitely NOT your normal hiding spot. The top is super heavy and fits within the wood so it can't be picked up from the top. In order to pick up the marble you need to do so from underneath. The table also sits low enough and will not be able to be pushed over easily. I did end up painting the inside area black as well so the piece flows better. If storing something I would further suggest adding some fabric or lining to have a little softer buffer for items. I did not add that to this piece.

Here is the finished product. If you modify any furniture and make a cool piece for hiding items, share it! I would love to see creative ways you have modified furniture for the same purpose!


Powered by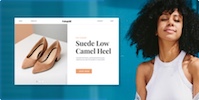 Create your own unique website with customizable templates.