This past weekend I had the opportunity to sit on a 2A panel of all females. It was held at the Cabela's in Dundee, MI and was part of the Friends of the NRA events held at Cabela's nationwide. All the questions that I prepared for ended up not being asked, and it turned into a discussion about what can we do to further protect our children in schools. It is simple to say just add armed guards. How do you actually get the anti-gun people to go along with arming specific people in the school?

Proposals for off duty Law enforcement were given, along with former military. Of course arming teachers was proposed. Each of those addresses "who" we should arm, but not "how" anti-gunners will agree. I brought up the point that when I am arguing with anti-gunners, they are stuck on number of hours of training, and what their backgrounds are (i.e. Law Enforcement, Military). Maybe if a set standard of training was proposed per state, and anti-gunners had a "say" in that, they may be more open. So HOW do we get anti-gunners, or those on the fence, involved in the conversation about arming specific people in schools? I kept using the words finesse and tact when describing my conversations. Even though we do not want to play nice with anti-gunners because they can be frustrating to deal with, you have to finesse them. You have to have a placating manor, use psychology and tact to get points across and be heard. Does it work on all? Of course not, some are just plain stonewalled against guns. Try having a debate with Father Pfleger…

​In order to change the attitude about arming guards and such in schools, the anti-gun people need to be a part of the conversation. Law Enforcement needs to be a part as they are the ones who deal with calls to school shootings. There may have to be a lot of meetings and re-hashing, but it may change minds. Anti-gunners may be more willing to listen if you have the law on your side. Develop good relationships with local police departments and keep an open dialogue. They may be the ones to help you petition for change. Look to the many Sheriffs who are taking a stand for gun rights. They are great allies to be had and consult on this. Each state has their own set of laws for guns in schools. It will be up those wanting to enact change to consult the laws and see how to change them, and petitioning school boards on the matter.

I mentioned how I was jealous that MI was debating whether they could open carry or conceal carry in schools (they could open carry). Here in IL, if I just take my child to the park I cannot carry in that park because it would be a felony. That is one thing I am looking to change here in IL. Start local and expand. Attend your neighborhood meetings if you have them, and get to know those in your community. Even if you do not like talking to anti-gunners because it leads to frustration, you don't know whose mind you will change. Think before you speak, keep your cool, and enact change.


- Mary C.

Powered by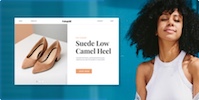 Create your own unique website with customizable templates.