Last week, I made my way to Tinley Park, to hear in person a whole speech by the infamous Father Pfleger of St. Sabinas Church in Chicago. I recorded as much of his speech as I could, and wish I had not run out of recording space. I missed recording a huge part of the evening, the "Q&A" time. This was where it was very apparent that the "good father" would not heed the expertise of not only two prosecuting attorneys in Will and Cook Counties, but also a 30 year veteran of the Chicago Police Department.

The root of the gun violence problem is a heart issue, NOT the NRA, Gun Owners, ISRA, or Chucks. You can't legislate morality. Thou Shalt not kill has been written in stone for thousands of years, yet people have been very effective at killing each other, and without the use of guns. If someone is hell bent on killing another, they will find a way.

Father Pfleger is one heck of a showman with his speech, full of misplaced blame, and a lot of fluffy words. I giggled a little when I overheard a funny comment from a fellow audience member. I overheard one say, I wonder what accent he will have this evening. Apparently when speaking his voice has a way of changing accents quite a bit. Whatever accent he decided to use for the evening, however, his failure was apparent. He failed to address AS A SAID MAN OF GOD, the hate that is in the hearts of criminals, and the lack of value they place on lives. He also lacked blaming the court system here and the failure on their part to prosecute gun offenders to the highest extent of the law. He blamed a LOT of other things except the people who needed to be blamed. It was not until the Q&A session, where Pfleger ignored the 2 attorneys and 30 year veteran of the Chicago Police Department, did he say he would address the court issue. He said he will address that but not until after he had Chucks Gun Shop in Riverdale closed. He claims that 1500 guns from Chucks have been used in the commission of crimes. He calls for guns to be titled like cars. He calls for the original owners to carry the burden of guilt if something happens.

Basically if I bought a used car from someone else and end up hitting someone with it, the person who sold me the car would be liable. How is that not ridiculous thinking? Where is his legitimate proof of Chucks selling guns to criminals and straw purchases taking place there? He paraded a female who had "apparently" gone into Chucks and "apparently" overheard a male and a female talking with a Chucks employee and she supposedly witnessed the one customer with a FOID card buy a gun for a person without a FOID card. She said it was an AK with extended "clip" as she put it. She said they walked right out the door with it, no waiting period. However, she fails to give any REAL evidence of said instance. No date, time, names, etc... It is a he said she said argument, and Pfleger will continue to misguide people using her so called incident of a straw purchase. Here are a few of my questions. If that many guns from Chucks had been used in the commission of crimes, wouldn't the ATF be banging down Chucks door? If he wants guns titled and traced and registered, because he doesn't think paperwork exists now, how could he possibly know they all came from Chucks to begin with? As if criminals are going to create bills of sale or transfer a title. If my gun was stolen, you bet I would report it with or without titling it. Some may disagree with me, but I would file a police report for other items stolen so why not my gun. Do you think a criminal who loses a gun is going to file a police report? Wait, I have heard of druggies filing police reports when someone steals their stash, so I guess truth is stranger than fiction. No matter what laws you create to try and track guns will NEVER stop a criminal. Again, you can't legislate morality.


I commiserate with those parents whose innocent children are taken from them by gang gun fire. I have shed tears for them because I put myself in their shoes. Father Pflager likes to say that gun owners/NRA have blood on their hands. I say he is ludicrous. NO FATHER PFLEGER, I do not go shooting innocent people, I don't go around killing kids over drugs, turf, money etc... I carry to protect myself from the trash committing those things. If he succeeded in closing Chucks down, what will be the next gun shop he goes to? The man doesn't listen to reason, he doesn't take other peoples law enforcement/legal law experience into account, and he likes to interject the race card where needed for effect. Funny thing, I overheard many parish members AFTER this rally say it is not about guns. They cheered Pfleger on of course, but they are not seeing necessarily the same issue. The man I got on camera who walked over to shut us up (over and over even when we were not talking) so he could here approached me at the end of the service. I had looked over at the parish members throughout the meeting who were booing us, and taking us to be the enemy and told them, they were missing the point, and not understanding. It isn't Chucks guns, the NRA, gun owners etc... It is a heart problem, and YOU CAN NOT LEGISLATE MORALITY. Well, this man came over to me and I thought he was going to tell us how rude we were or something, but instead he looked at me, smiled and told me ma'am you get it. We are on the same page. We chatted about the REAL issue. Not ONE law has ever stopped someone hell bent on killing someone else, and we need to change the court system.


So tell me Father Pfleger, HOW are you going to end the violence Criminals commit against others? Shutting down Chucks, Shutting down the NRA and gun owners will never end that. To you and your supporters it would be a feel good maneuver. As a so called MAN OF GOD, you should understand wickedness and evil nature, and address that as a root to the problem. Address that, and the failed court system and you will be on the right track. He failed to do so here, and you can bet he will give the same speech again at the next rally void of real solutions to gun violence.
Powered by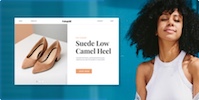 Create your own unique website with customizable templates.