Kroger is once again under attack from the demanders. After efforts to force Kroger to ban firearms from their stores using their tried and true method of "hashtag activism", Shannon and crew are back at it, this time threatening a full out ban on the grocery store chain. This time, their weapon of choice is a #GroceriesNotGuns tool that you can enter an amount from a "receipt" that you have, supposedly showing that's how much money Kroger is losing. When I tested this tool, I found that anyone can put any name and any town, and of course, any amount, up to $1000. The tool then "adds up" your fake receipt total to the total of other fake receipts, and shows a "receipt" of it's own, complete with the first name, last initial, city and state of the shopper, along with the amount.

Who knew the Justice League went grocery shopping?

---

And you would think Santa would have his elves do the shopping, right?


At least this person is honest....more than we can say for Shannon Watts.


Try it yourself. Head on over to Groceriesnotguns.com and enter any name, any state, town, and any amount, up to $1000.

When you're doing having fun, please take a moment to say Thanks Kroger, for continuing to remain neutral, even under intense pressure, er..lies. Each time you shop at a Kroger or their affiliates, take a picture of your receipt and upload it to social media using the hashtag #ThanksKroger. Be sure to use @Kroger so they see your REAL receipt. Consider sending a letter to their corporate office as well. You can find a sample letter and their contact information in the link below.



Powered by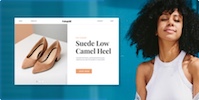 Create your own unique website with customizable templates.