| | |
| --- | --- |
| | Hoppe's #9 cleaner and solvent is, I am guessing, what the majority of you readers are using to clean your weapons. Until I heard of this product, Seal 1, Hoppe's products are what we used in our house. Why not, they have been around for a very long time. What if I told you there was an incredibly awesome gun cleaning product that was all natural, smelled really good (like mint), and was incredibly effective? I hear laughing, I know it sounded like a line from an infomercial but this stuff is pretty cool. |

I was given a kit by a friend, who along with her law enforcement officer husband, are distributers for Seal 1 products. I basically thanked her and said I will have to give it a try next time we need to clean our guns. She told me they learned about it at SHOT show awhile back, and just love it. Her husband, a very meticulous gun cleaner, was all about Hoppe's until he learned of Seal 1. Apparently he will not go back.

Let me tell you, I am impressed. We pulled the product out a few nights ago along with our handguns to clean. Now, our guns had been previously cleaned not too long ago using Hoppe's. We haven't been to the range since the last cleaning either, but thought why not. We were curious as to the product and cleaning guns is something we like to do together.



As a side note, I am a huge proponent of natural products and I do look for ways to cut down the use of cleaning chemicals. I believe in their cleaning power, but I still went into this skeptical. I mean, Hoppe's has been around a long time and is well established.

The products are made here in the US, and were developed by those in the shooting industry, for those who carry such as Military, and Law Enforcement. They are made to withstand harsh environments as well make your weapon less susceptible to issues like jamming and corrosion. They have developed products that not clean, lubricate, and protect your firearms but can also be used on your archery equipment. The products are non-toxic, and safe if on the skin. They are also non petroleum based. You can check out their website for more in-depth info, and to find a distributor in your area.

http://www.seal1.net/index.html

We did take a few before and after pics, but they did not turn out well, and they are hard to compare because of lighting and angles taken. However, my husbands' reaction to how much carbon residue was still coming off using this product was funny. He was in amazement at its cleaning abilities, and I said honey, I SWEAR I cleaned my gun last time! Typically we clean until the tissues run through come out clean and each part wipes clean. We have the toothbrush, all the cleaning attachments to fit different barrels, all the bells and whistles to clean with. Imagine both our surprise at the amount of residue still coming off of our "clean" guns. Here is a picture of the brush after cleaning just one gun.


It was obviously still quite dirty. The cleaning solvent part of this product is amazing. I just may be using it to experiment on other things… My husband remarked that after we cleaned my gun it looked brand new again it was so shiny. We were both quite impressed. Here is an after of the barrel of my gun, which shined up nicely.


Next gun cleaning after the range, I will give an update with better pictures to show the difference. A little goes a long way with this product too. The cleaning solvent is very effective in breaking down the carbon. You really have to try it out for yourself to see the cleaning power, and to enjoy the scent. Seriously, it smells so good you want to eat it (please don't). I think personally I am a fan for life now!

Happy Shooting!
Powered by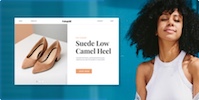 Create your own unique website with customizable templates.