As I watch the chaos of the recent riots in Baltimore, MD from my television set in rural Kansas, I cannot help but think of the mother's in the midst of the madness.

These mothers are fundamentally no different than I am. They work hard to provide for and protect their children everyday without ceasing. Their children look to them for guidance, security, and unconditional love, just as mine look to me for those vital components of a healthy childhood.

We are of the same nationality. The same community. The same family. We are Americans.

As such we are protected by the Second Amendment to exercise our unalienable right to defend ourselves and our loved ones whenever and wherever necessary.

Unfortunately, that basic human right has been all but eradicated in select communities throughout our nation. Because of government overreach in the guise of safety, our fellow mothers are not at liberty to do their number one job, protect their children, simply because of their location. That is at the very least, unacceptable.

With the extreme danger of rioters, looters, arsonists, muggers, and murderers running rampant through the streets where you live and your children play, there is absolutely no reason to be left without the most effective and proven method of self defense.

There will always be those who do not wish to own a gun for reasons all their own and that is fine. However, to usurp the constitutional right of gun ownership and deny the self sufficiency and security to people based solely upon their address is an abhorrent abuse of power.

Yes, my heart goes out to the Baltimore mothers because protecting our children is not something we should have to ask the government's permission to do. It is not only our basic human right, it is our responsibility. After all, these are our children, our nations future, that we are protecting.


Powered by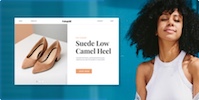 Create your own unique website with customizable templates.