| | |
| --- | --- |
| | In Part 1, we dealt with what NOT to do immediately following a Defensive Gun Use (DGU). As promised, I'm going to address how to survive the aftermath of a DGU from dealing with responding officers to the psychological stressors involved. As we explained previously- how you react immediately following a DGU is going to set the tone for everything that comes afterwards and whether or not you will be looked at as a citizen who was defending his life or a murderer. |

Please keep in mind I am not a lawyer and none of this should be considered legal advice- I'm just a street cop relating how I would handle my own DGU based on a decade of experience in Law Enforcement. Of course seeking out a 2nd Amendment attorney and asking them if these guidelines should be modified for your local / State laws is always a good idea. With that being said let's move on to what one should do immediately following a DGU.

The first thing one should do is stay at the scene (assuming one can do so safely). It is human nature to run away from danger and to seek comfort from friends and family after a traumatic event, and the taking of human life ranks right up at the top of traumatic events. This instinct needs to be curtailed as flight from the scene is viewed as the actions of the guilty. In some jurisdictions a prosecutor is even able to instruct the jury that flight is an indicator of guilt. Most police officers and prosecutors are going to think you were up to something shady and that is why you left the scene. While this may not be the case you're still going to have a long uphill fight to prove your innocence. Stay at the scene and await the arrival of Law Enforcement unless there is a continuing danger to your life that you are unable to handle (angry mob, active shooters).

Don't touch or move anything unless ABSOLUTELY necessary. When I say absolutely necessary I mean moving a weapon away from the individual you just engaged. Moving a weapon away from an individual to prevent the person from using it against you is one thing- "tidying up" is something different. If the person dropped a weapon after being shot, took 10 steps, then collapsed- leave the weapon where it is. Don't move it to where the person is lying to "reinforce" what happened. We will figure out what went down and how it went down. If the evidence does not match what you relate to the responding officers, you are in for one heck of a rough ride. The same goes for any family / friends you are with- instruct them to touch nothing and to stay where they are.

Calm down- then dial 911. This may seem counter-intuitive in that most people think that one should dial 911 immediately. In reality the last thing you want to do is be on a recorded line still amped up with a 5 gallon bucket of adrenaline coursing through your veins. This recording is going to be the first thing we officers hear in regards to the shooting. It will be the first thing a jury hears if the District Attorney decides to charge you. This doesn't mean one should delay calling for an hour but rather take a few deep breaths, try to calm yourself and then call giving your name, description such as "I am a 5'10" white male with black crew cut hair and I am wearing jeans, a grey T shirt and a tan hat", location and a specific statement: "A person attacked me and I believed he was going to cause me serious injury or kill me. I used my firearm to defend myself and shot the person. Please send an officer and an ambulance to my location immediately." Dispatch may try to elicit more information from you. Do NOT discuss the event with dispatch. The information above is all they need to know to get help rolling. It is not that you are going to lie, but in the heat of the moment you may say something untrue or dumb in order to hurry the response. These 30 seconds of cool-down may save you $300,000 in legal fees and 30 years of your life.



| | |
| --- | --- |
| | The next thing is (assuming the subject is down and no longer aggressive) is to holster or ground your firearm. Obviously one should cover the subject until Law Enforcement arrives but when you hear the cruisers start to pull up, holster your firearm or place it on the ground. Extend your hands out at shoulder height with your palms facing the officers. We are responding to a shooting and someone with a gun pointed at someone else is perceived as a threat. We don't know you, we don't know what went down (despite what dispatch says- we weren't there) and pointing a gun at someone is inherently aggressive. If the subject is still capable of causing harm loudly tell the officers you called them, that the suspect is still dangerous and follow ALL instructions given. |

Now you should expect to be handcuffed, so do not resist. Yes you know you were in the right, the guy bleeding on the ground was trying to harm you & you legally defended yourself. We however do not. Our job is to secure the scene and that includes you. It's nothing personal, it's not that we think you're a "bad guy"… we are protecting ourselves and everyone else (to include the guy on the ground with an extra hole in him). You'll also most likely wind up in the back of one of our cruisers while we attend to the guy with an extra hole. Again this is not because we think you're a "bad guy"- we actually have no opinion on you whatsoever- but our focus is on keeping the person you shot alive and we do not want to lose track of you as you are now the subject of an investigation. The back of our cruiser is the safest place for you to be from our perspective. Just roll with it.

The next thing you need to do is assert your right to remain silent and your right to counsel. Yes- a cop is telling you not to talk to the cops. There is a very good reason for this… Remember I said take a breather then dial 911? The same applies here. You're amped up, full of adrenaline, and may say something that can be misconstrued when the Detectives read the officer's report. There is of course information the officers need to get their job done which should be given (your name, address etc.), but do not say anything about the incident until you have consulted with an attorney. Be polite but firm. A good general statement to commit to memory is "This person attacked me and I shot him because I feared for my life (or the life of another). I want to help you and be cooperative but I do not wish to say anything about the incident until I have calmed down and have talked with my attorney. May I please call him / her now?"

Now you need to wrap your head around this… We are not your friend. We are also not your enemy but we do have a job to do. Some of us are more suspicious by nature and will try to rattle your cage (as if it hasn't been rattled enough). Some will say they have witnesses that prove you were in the wrong, or that the incident was recorded and it shows you were in the wrong. You may get threatened with arrest and / or prison. Some of us will blatantly lie to you in order to get you to make a statement. You can talk your way into a prison sentence very, very easily… even if you did everything right. Politely and calmly repeat that you do not wish to talk about the incident until an attorney is present.

With that in mind- keep calm. Yes the Good Cop / Bad Cop routine is a thing and it works. It works damn well. We know you want to get your story out there, we know you think that if you explain everything that maybe you can go home and we have the routine down to a "T". Don't fall for it. Don't get mad because someone is in your face and lose your cool. Expect some officers or detectives to be aggressive and keep sweating you. Some may be, excuse my French, outright assholes. Then you'll encounter an officer who is sympathetic, who may relate that the same thing happened to his buddy / brother / neighbor. The officer may ask Once again, DO NOT FALL FOR IT. What they are doing is trying to find holes in your story. We're cops and it is our job to ensure we are getting the correct information and an accurate story. The problem is that you're going to be shaken up. You've just survived at attempt on your life and taken one in defense. You are going to say something that may not be 100% accurate not because you want to lie but because you're traumatized. That WILL come back to haunt you later. Politely and calmly repeat that you do not wish to talk about the incident until an attorney is present. Yes I know this is redundant, but it is redundant because it is important.

Remember when I said politely and calmly repeat that you do not wish to talk about the incident until an attorney is present a bunch of times? That is because you can expect to be arrested, charged and tried. Why would this happen? The reasons are many and varied and too complex for a blog article to deal with in depth so the best advice I can give is to expect it to happen and handle yourself as if your life is on the line all over again… because it is. In some jurisdictions even if the Detectives and DA think you are 100% justified you'll at least be subject to a Grand Jury because you were involved in a homicide. Keep in mind homicide does not equal murder; it just means one person died at the hands of another. If you expect it to happen you won't be disheartened when it does and perhaps keeping this in mind will not only reinforce your right to remain silent consult with counsel but your desire to do so as well.

The last thing I'd like to impart to you is actually not something that is coming after the DGU but something that you can do now in preparation to deal with what comes after a DGU. That thing is finding a good 2nd Amendment friendly attorney and keeping them on retainer. In general I tend to dislike attorneys (no offense intended counsellors but after 10 years of defense attorneys telling me that their client who we caught literally in the process of eating live babies on video is completely innocent…..), but having the right attorney who is familiar with firearms & self defense law can literally save your life in a courtroom after you've saved your own on the street. The $50 or $75 bucks a month for a retainer is just as important as the $500 you spent on your firearm or the $1000 you spent on ammo last year… if not more so.


Powered by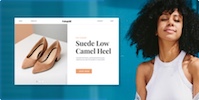 Create your own unique website with customizable templates.